John Lewis Schum1
M, b. 8 December 1942, d. 1 December 2016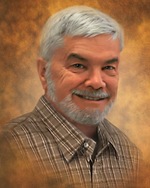 John Lewis Schum
Relationship
3rd cousin 1 time removed of Taryn Lynn

Phelan
           John Lewis
Schum
was born on 8 December 1942 at
Waterbury, Connecticut
..
3
     John Lewis Schum married
Marie Ann

Bergin
on 13 June 1964 at
Waterbury, Connecticut
.
4,5
John Lewis Schum resided in 2016 at
196 Humiston Circle, Thomaston, Connecticut
.
6
     He was a published author of electronic locking devices and was an avid UCONN women Huskies fan, and enjoyed studying genealogy, collecting antiques, and taking trips to the casino.
7
     John Lewis Schum died on 1 December 2016 at
St. Mary's Hospital, Waterbury, Connecticut
, at age 73 after a brief illness.
8