James Christopher Franklin1
M, b. 1897, d. 25 December 1982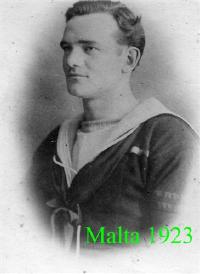 James Christopher Franklin


           James Christopher
Franklin
was born in 1897 at
Blean, Kent, England
..
3,1,4,5

     James Christopher Franklin appears as James Franklin, age 3, in the census of 1901 at
73 Military Road, St. Gregory Parish, Canterbury, Kent, England
,in the household of
Ellen

Dawson
as her son; She resided with her two sons, Thomas and James. Her husband, Thomas, was probably on active duty since the census lists her status as married and not widowed.
6
     James was in the British Army and fought in the Second Boer war.
7
     James Christopher Franklin married
Ivy Grace

Stuart
in December 1924 at
Medway, Kent, England
.
8,9
     James Christopher Franklin died on 25 December 1982 at
Chessington, Surrey, England
.
10