Doris Angela DiNova1
F, b. 13 June 1930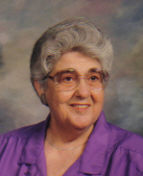 Doris Angela Dinova Mahony
     Doris was a member of the All Saints Episcopal Church in Brooklyn, Michigan, where she sang in the choir and was a member of the church vestry. She also served on the Village of Manchester Planning Commission and was a Township Library board member. She also loved literature, the arts, and music.
2
     Doris Angela DiNova was born on 13 June 1930 at
Waterbury, Connecticut
..
3
     Doris graduated from the University of Connecticut, College of Pharmacy at
Connecticut
in 1951.
4
     Doris Angela DiNova married
Herbert F.

Mahony

Jr.
, son of
Herbert Frederick

Mahony
and
Lena R.

Smith
, on 31 July 1954 at
Waterbury, Connecticut
.
5
     Doris received her master's degree in medical library science from the University of Michigan in 1975.
6
Between between 1975 and 1996, Doris Angela DiNova was a medical reference librarian at the Taubman Library-University of Michigan. During her career, she was instrumental in founding two aditional medical libraries-at St. St. Joseph Mercy Hospital and Chelsea Community Hospital.
7
     Doris Angela DiNova died on 24 August 2012 at
Manchester, Michigan
, at age 82.
8