James Francis Delevieleuse1
M, b. 25 June 1958, d. 22 September 2019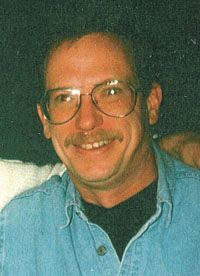 James Francis Delevieleuse (Redd)
Relationship
3rd cousin of Taryn Lynn

Phelan
     James Francis
Delevieleuse
also went by the name of Jimmy and Redd.
     James graduated from local (Cheshire) schools.
4
     James proudly served his country with the U.S. Navy and the U.S. Marines and served tours in Korea and Grenada.
5
     James was a cook and server his entire life at Blackie's Hot Dog Stand, an iconic and treasured eatery in Cheshire, CT, whose exterior, rebuilt in 1945 after a fire, has not been remodeled and still has that 50's retro look. It's renowned for its hot dog relish.
6
     James was an avid outdoorsman and had a tremendous knowledge of nature. He enjoyed fishing all year round and enjoyed camping and hiking. He was a longtime member of the High Riders Snowmobile Club in Terryville where he made many lifelong friends.
1
     James Francis Delevieleuse resided at
Cheshire, Connecticut
, with his mother.
7
     James was single.
     James Francis Delevieleuse died on 22 September 2019 at
Harwinton, Connecticut
, at age 61 from an ATV accident.
1