Howard Howson1
M, d. January 1978
George Koenemund Jr.1
M, d. 23 December 1990
           George
Koenemund
Jr. died on 23 December 1990.
1
Citations
[S431] Letter, Cheryl Graveline Koenemund to Taryn L. Phelan, July 13, 2007.
Nelson D. Rodger1
M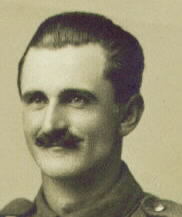 Husband of Dora Rigg
           The marriage of Nelson D.
Rodger
and
Dora Elizabeth

Rigg
was registered in Oct-Nov-Dec Quarter of 1920 in the Ulverston, England registration district.
1
Citations
[S1014] England and Wales, Free BMD Marriage Index:1837-1983: Nelson D. Rodger and Dora Rigg; 1920 (Oct-Nov-Dec Quarter); Volume 8e, Page 1849.